Meet Our Certified Credit Union Financial Counselors (CCUFCs)!
Whether you need a little advice on finding the right products and services to meet your goals, wonder what to do when facing a financial crisis, have credit questions or need a complete financial makeover, our team of Certified Credit Union Financial Counselors (CCUFCs) can help.  We recognize every need is different and want to help you succeed.
No matter how small or large the goal, a CCUFC can guide you down the right path to get started and offer advice when you need it.  Take the first step; contact us today to schedule a brief session with a Financial Counselor at MembersFirst at financialcounseling@membersfirstga.com.  The service is free, because that's what we do!
Ashley DuBois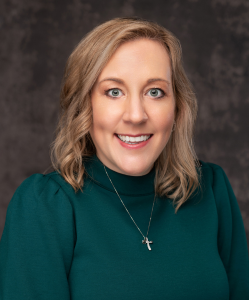 (Greater Savannah Area) Ashley is our Business Development Officer in Savannah who has had experience in the credit union industry since 2006. Ashley connects with businesses and individuals in Chatham, Bryan and Effingham communities to provide products and services that promote financial wellness.
As a Certified Credit Union Financial Counselor, she helps individuals build and establish credit and create a budget to achieve their goals. Ashley is a great planner and ensures her network of credit union members, businesses and community members are always top-of- mind.
She enjoys getting involved in her communities and has served on several City of Savannah and Savannah-Chatham Public School System advisory councils and boards. She has served on several City of Savannah and Savannah Chatham Public School Advisory Council and Board Committees. She has also served on the Pooler Chamber of Commerce Ambassador Council for 4 years and now serves on the Greater Pooler Chamber Board of Directors.
She is proud to help others experience and benefit from the "credit union difference" and you can bet she will do the same for you. When you're ready, she's looking forward to discussing your financial outlook and goals with you.
When she's not helping you reach your goals, Ashley enjoys reading a good mystery novel, personal fitness and spending time with her husband, fur-baby, Dori and family.
Pamela Roberson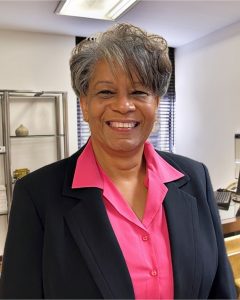 (West Georgia)  Pam is the Assistant Branch Supervisor at the Douglasville branch. She enjoys working and interacting with members daily.  She has been an employee with MembersFirst for more than 7 years and a member since 2013.  Pam decided to apply for a job with MFCU after enjoying the conversations and friendliness she received as a member with the branch manager.
Pam has a bachelor's degree in pastoral ministry and enjoys being active in church, helping others and working with the women and children's ministry.  She is a certified life coach, has been a real estate agent for more than 30 years and even owns a small business!
She is excited to be able to further assist members as a Certified Credit Union Financial Counselor.  Her vision is to see our members live a less stressful life once their finances are better.
Pam enjoys reading, writing, photography and traveling.
Rochelle Belli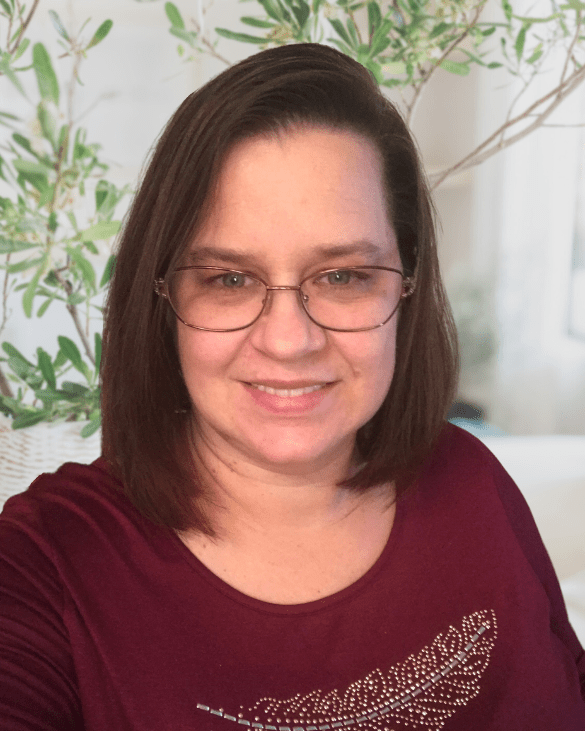 (Metro Atlanta)
Rochelle Belli is the Head Teller/Member Advisor at the Wellstar Kennestone branch. Here, she serves the employees of Wellstar Kennestone Hospital and nearby campuses, as well as the residents of Atherton Place in Marietta. Rochelle's background includes experience in retail and financial services. Her experience in these two areas gives her a unique perspective on understanding the challenges members face, identifying their needs, and ultimately guiding them toward the right solution.
As a Certified Credit Union Financial Counselor, Rochelle consults with members so they can better understand their finances and learn how each area affects them as they strive to meet their financial goals. She also uses her personal life experiences and growth to help identify many of the challenges members face and, in turn, assists them in finding practical solutions and paths to financial wellness and success.
Rochelle believes the more you understand, the more informed you become, and your decisions get better and wiser. She became a Certified Credit Union Financial Counselor to help individuals get better at making financial decisions.
As a wife and mother, when she is not spending time with her family, you can find her in her Arts and Crafts studio, creating new things or giving new life to old things.
Sarah Kozloff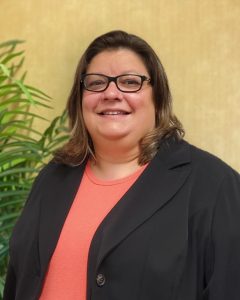 (Metro Atlanta)  Sarah Kozloff is the AVP of Branch Operations for our West Division.  Sarah has a knack for problem solving and enjoys working with credit union members to help them understand and achieve their financial dreams. 
Sarah believes in sharing the financial lessons she has learned in life with members to help them understand finances and credit.    
Sarah has been in the financial industry since 2001 where she started as a teller and has worked her way to her current role at MembersFirst.  In her tenure, she has helped members understand and improve their credit and finances and is always ecstatic when her members have achieved a goal that they have set forth!  
Sarah is a Certified Credit Union Financial Counselor who holds a BA in Accounting from Kennesaw State University and an AS in Accounting from Chattahoochee Technical College.