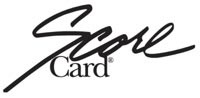 Scorecard Rewards offers a great selection of brand-name merchandise and travel options. There's no enrollment necessary with Visa ScoreCard Rewards, so you don't have to wait to start earning points. To find out what awards are available, visit the Travel and Merchandise sections of the ScoreCard Rewards website.
Earning Points
Visa Credit Cards
Use any MembersFirst Visa Credit Card to earn 1 point for every $1 you spend on purchases online, over the phone or at the checkout counter. Then, redeem your points for rewards, including hotel reservations, car rentals and brand-name merchandise.
Redeeming Points
Choose from a wide variety of reward options, including travel, top quality merchandise and experience rewards. The minimum number of points required to redeem an award is 2,500 points.
With ScoreCard Rewards, you can combine points that your family members earn when they use their Visa Credit cards. To combine points, contact your ScoreCard Rewards representative at (800) 854-0790.
Contact Information
For Visa ScoreCard questions and to redeem your points, contact:
ScoreCard Bonus Point Service Center
P.O. Box 31504
Tampa, FL 33631-3504
9AM- 11PM(EST) Monday-Friday
To check your points, visit www.scorecardrewards.com
For merchandise redemption and point questions, call (800) 854-0790.
For Travel questions call: (800) 842-3006 9AM-9PM(EST) Monday-Friday 9AM-4:30PM(EST) Saturday& Sunday
Security for Online and Pre-Authorized Purchases:
VISA Account Updater (VAU)
VAU is an account updating service in which your card is automatically enrolled. When your card(s) expire, are lost or stolen and new cards are issued, the service may update relevant card data (card numbers and expiration dates) to appropriate merchants who participate in an effort to facilitate uninterrupted processing of your recurring charges. This service provides updates to a Visa database only. The database is accessed by those qualified merchants seeking your account information after you have requested they process a recurring payment or payments. This service is provided as a free benefit to you. If at any time you wish to opt-out of the VAU service or if you have any questions, please call (404) 978-0080 to do so.
Visa Debit Cards
Reminder Regarding the Visa ScoreCard Rewards DEBIT CARD Program:
The ScoreCard Rewards program for VISA DEBIT Cards ended June 30, 2021.