MembersFirst Credit Union: Blog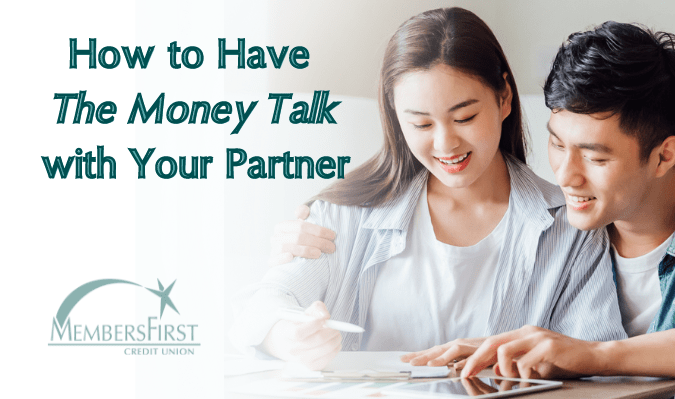 Talking finances with your partner may not be your idea of a shared romantic moment, but communicating openly about how you manage your money is a crucial part of having an honest and trusting relationship. We've compiled six tips to help guide you in this important conversation.
Click the image above to learn more. Don't forget our Certified Credit Union Financial Counselors are here to lend a non-biased opinion and guide you toward healthy financial choices.