MembersFirst Credit Union: Blog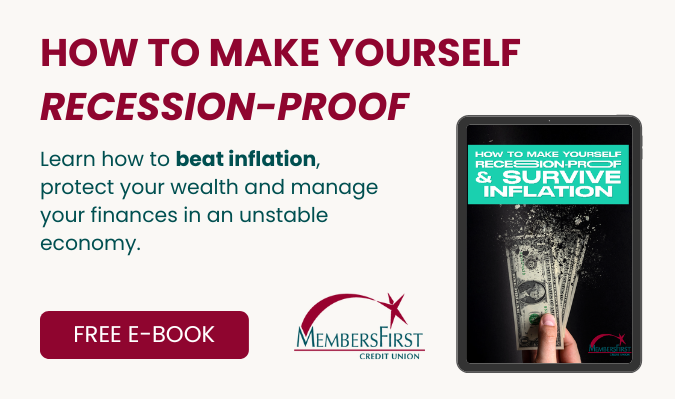 One way or another, we're all feeling the impact of an unstable economy. Luckily, there is plenty you can do to lessen the impact a recession has on your wallet. In this FREE e-book, we'll cover:
• What's a recession anyways?
• How do I prepare for a recession?
• Is inflation here to stay?
• How to budget in times of inflation
• How to insulate your investments against inflation
Click the image above to read more and download your free e-book.