MembersFirst Credit Union: Blog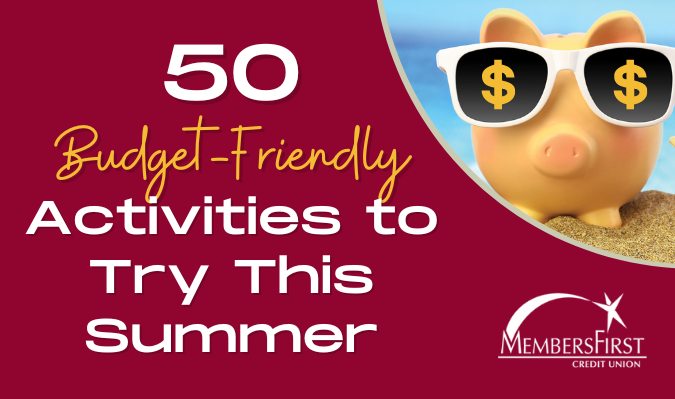 It's summertime! Get ready for long, lazy days filled with moments that are sure to become priceless memories for you and your family. And the best news? It doesn't have to cost much at all. Here are 50 budget-friendly activities to try this summer.
Click the image above to learn more.