6 Reasons to Create and Stick to a Budget
Need a little reminder why budgeting isn't such a bad thing? Check out these 6 reasons below to create and stick to a budget. Share the infographic with a friend you think might need a little budgeting boost-up. Find more financial resources here or on our blog.
You'll know how much money you have.
You'll prioritize your needs.
You'll identify your spending drains.
You'll spend more mindfully.
You'll save more money.
You'll stress less about money.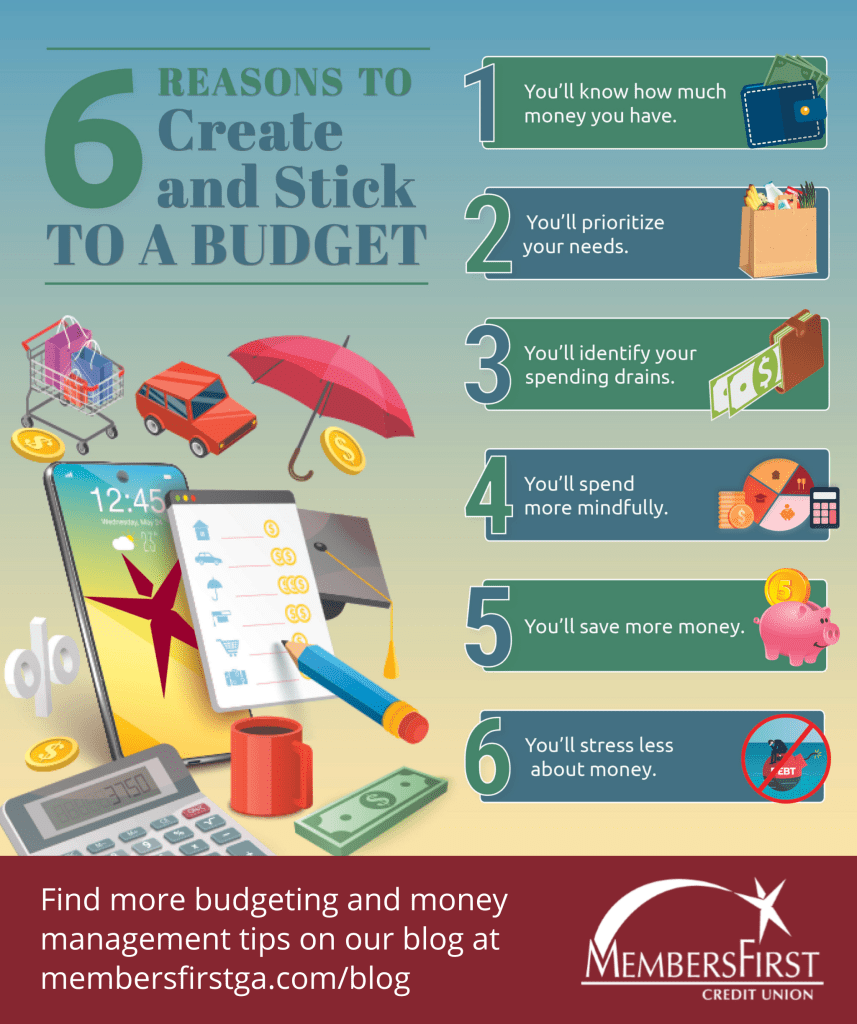 If you need a little more help, consider talking to one of our Certified Credit Union Financial Counselors. Schedule a session at a date and time that works for you. (Psst… it's free for members!)