MembersFirst Credit Union: Blog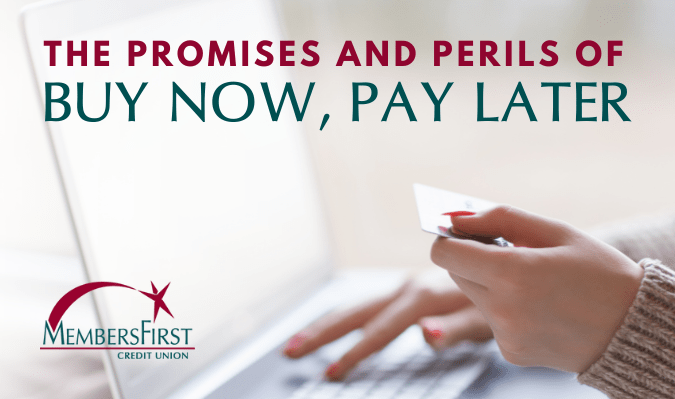 If you shop online, you've seen a "Buy Now, Pay Later" offer everywhere from Amazon to Walmart. The idea is simple: buy a big-ticket item and split the payments up over time. Even retail stores are getting into the act. #BNPL is interest-free, and it can be a good way to get something you really need in hand quickly. Where it's a problem, though, is if you use it too much or for things you don't really need and fall behind on the payments. Interest rates as high as 40% can kick in, along with some huge late-payment fees. Use BNPL if you need to, but use it wisely and make sure the payments are part of your monthly budget.
Click the image above to learn more about this purchase strategy.